Circular agriculture awarded international certifications.
Kind to people and the Earth.
Nurturing soil and growing vegetables to the highest global standards.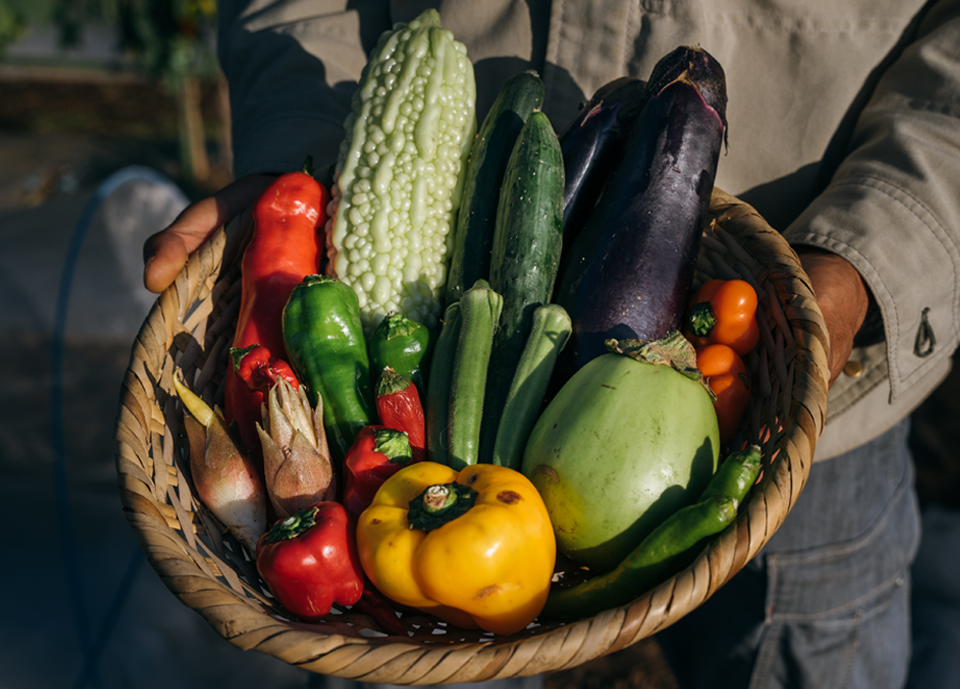 We've acquired the GLOBALG.A.P. certification, which is recognized in over 120 countries worldwide.
In 2017, Ishizaka Organic Farm became the first vegetable farm and the second farm overall in Saitama, a suburban prefecture north of Tokyo, to be certified by the GLOBAL G.A.P. international standard. This trademark is awarded only to blue chip firms that implement sustainable farming with consideration for food safety, environmental conservation, and working conditions, as well as for producing high quality agricultural products. The rigorous assessment is carried out by a third party and covers over 220 criteria, including field management and organization, sustainable farming methods, and worker safety. The certification has already spread to over 120 countries worldwide and has even been adopted as a procurement standard for food eaten by athletes participating in the Olympic and Paralympic Games.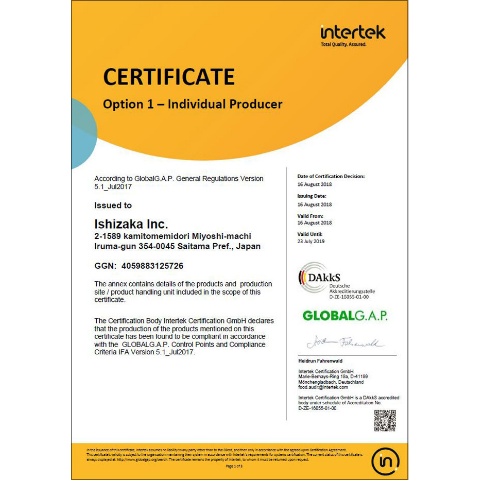 Fewer than 0.5% of farmers in Japan have been awarded the Organic JAS certification.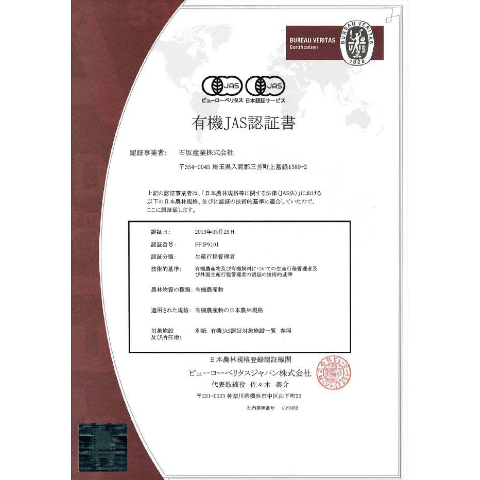 We don't rely on pesticides, herbicides, or chemical fertilizers to grow vegetables but use the power of nature instead. Starting from seeds, we spend time nurturing micro- and other organisms, and cultivate them with care and respecting the balance of nature.
Currently, around 0.5% of farmers in Japan are involved in organic farming, and it's estimated that only about 1/3 of these have obtained Organic JAS certification. In 2019, Ishizaka Organic Farm acquired Organic JAS certification, the only certification that allows it to be labeled as "organic" in Japan.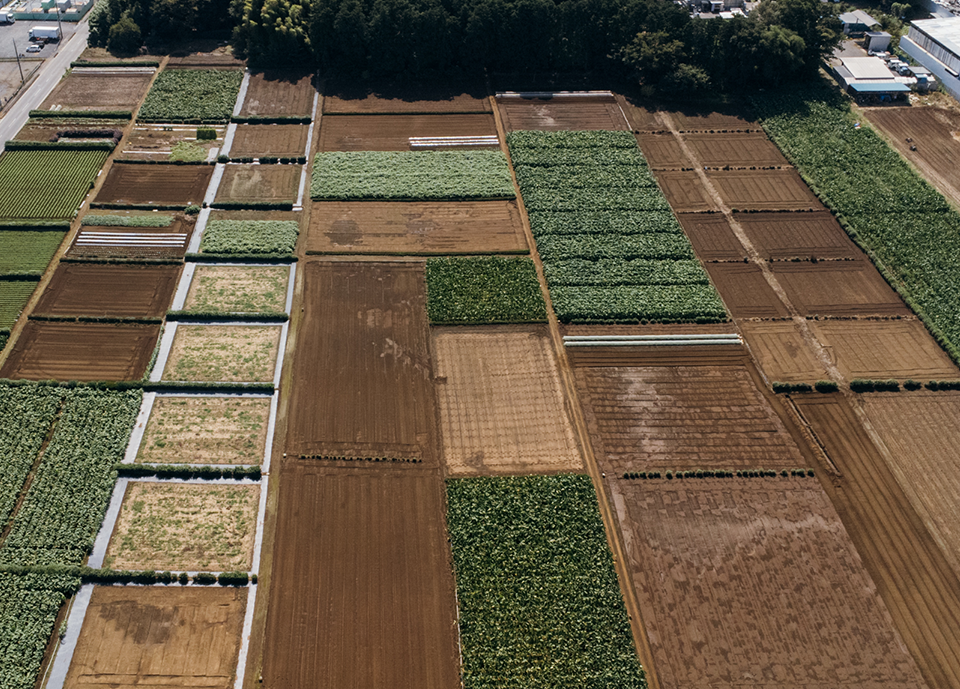 Regenerative agriculture for the future.
We inherit the soil as well as agricultural techniques and wisdom from our ancestors and pass them down to the next generation.
We use the fallen leaf composting method, which in Japan dates back to the Edo Period (1603 - 1867), along with 50 types of open pollinated vegetable varieties rooted in this region's climate.
Microorganisms produce nutrients in the soil,
plants spread their roots and bear beautiful fruits.
Here in Musashino area, the land was once covered in thick volcanic ash and was too barren for agriculture. Against a backdrop of food shortages caused by rapid population growth in Edo (modern-day Tokyo), the area of Santome Shinden started to develop in 1694. The Musashino fallen leaf composting method is the Globally Important Agricultural Heritage Systems, whereby trees are planted to grow flatland forests called 'yama' and their fallen leaves are used as compost in fields, and this has created a rich soil where many different types of microorganisms prosper.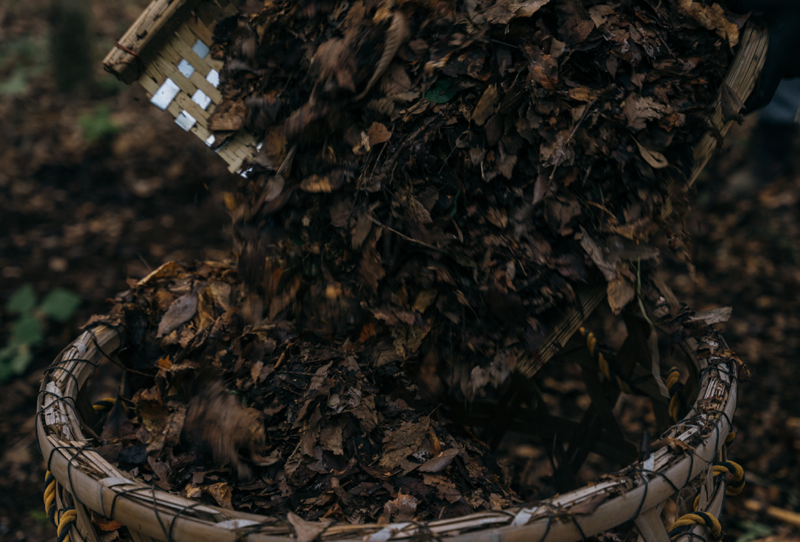 Flowers bloom, fruits are borne, and seeds collected.
Once the seeds are sown, they will bloom and bear fruit once again.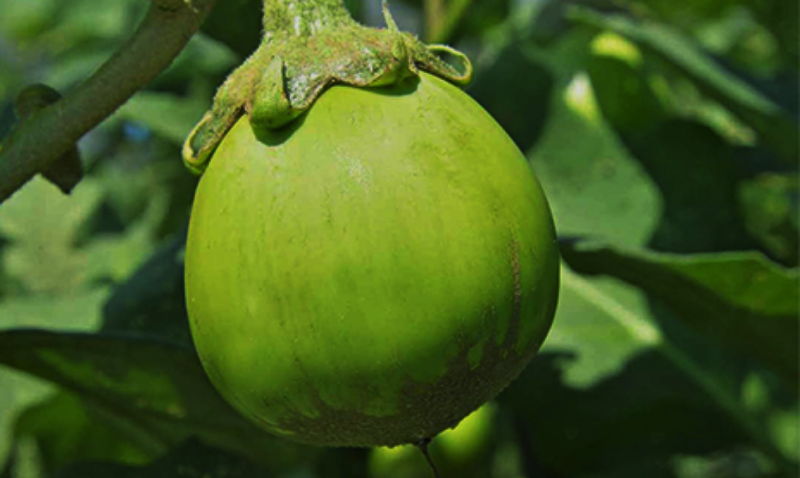 Open pollinated seeds have adapted to this region's climate and have been passed down for generations. They're all unique, and even if the same seed is planted, vegetables will grow at a different pace and in a variety of shapes and sizes. This makes these crops difficult to cultivate, but if you put in the required time and effort, they'll grow into vegetables packed with the deep, true flavors.
Symbiosis with living creatures.
Living creatures are our partners
Having a variety of living things makes our world more abundant.
They are partners who create diverse soils and help grow vegetables in the fields.
Earthworm
They consume dead leaves, moldy leaves, and microbes, and crush them finely with their muscle movements. The poo they produce is full of nutrients needs for vegetables growth. Also, by moving around in the soil, the earthworm have the effect of plowing the soil and creating paths for water and air to flow.
Bees
They do more than just gather nectar from flowers. They also pollinate the vegetables and fruits that are essential to our daily diets. It is said that if the bees were to disappear, more than half of the world's food would be gone. Currently, the number of these important bees is decreasing rapidly.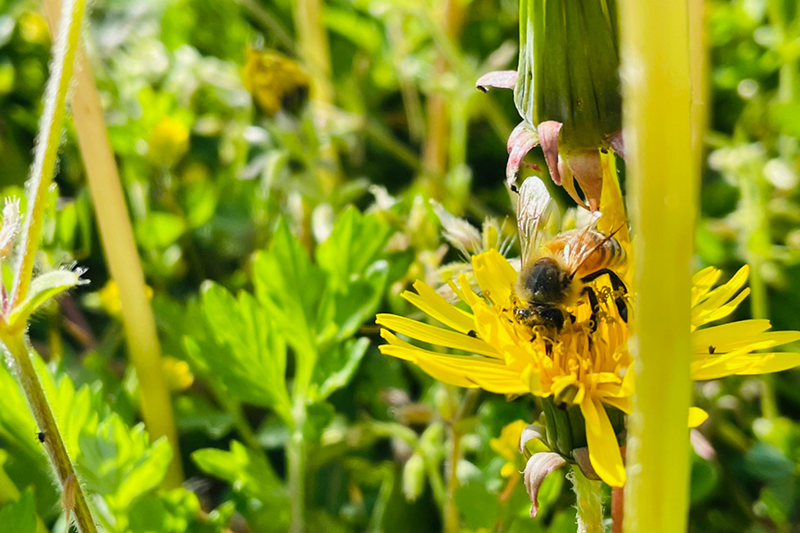 Roosters
They eat insects that damage leftover vegetables and plants, and dig with their feet to find food, making it difficult for weeds to grow. We raise purebred Japanese roosters 'Momi-ji' who have been raised in the Japanese climate and culture, in a free-range environment where they can walk freely inside the coop.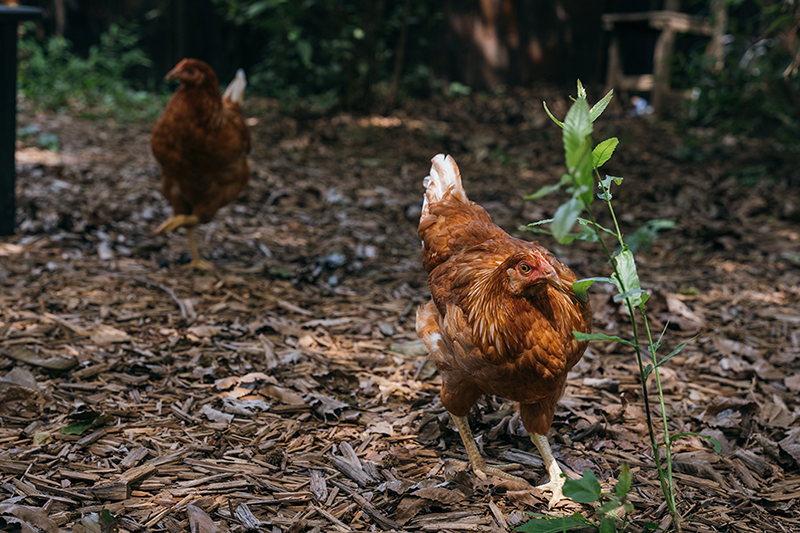 Small soil microbes
They nurture the soil, create rich forests and fields, purify water, and clean up the Earth's pollution. They are small heroes who create, nurture, and protect life in places that are not visible.
The story of Mother Earth
Making it easier to connect to the soil while learning more about it.
This section takes an in-depth look at the earth that supports our affluent lifestyles from a variety of perspectives, including society, culture, and art.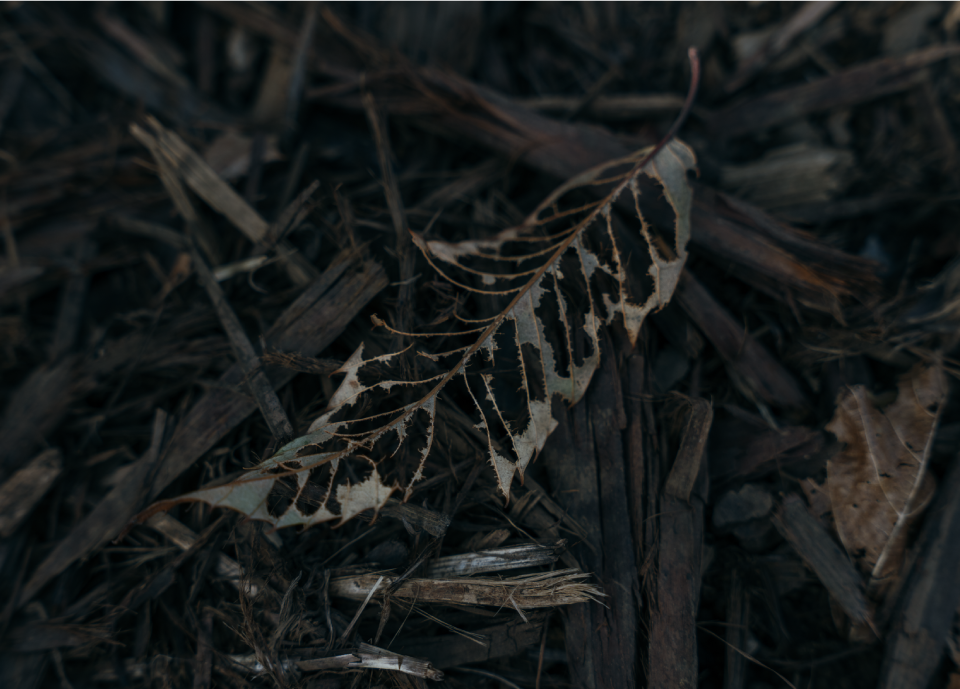 What we can do now