ReDAICHI
An agricultural experience that starts from the soil.
"Creating" instead of "buying." Farming doesn't start with sowing seeds, but with preparing the soil. Harness the power of nature to produce a healthy soil rich in microorganisms.
As we touch the soil and feel the wind, we receive the Earth's blessings.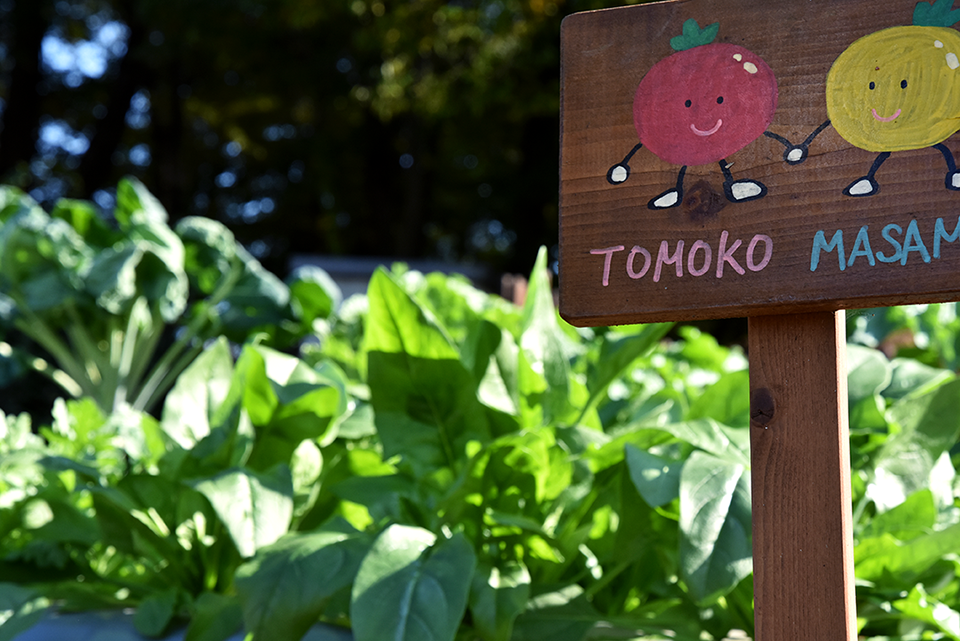 The origins of soil can be traced back to when the Earth was covered in rocks. As rocks turned into pebbles and sand and as plants and animals repeatedly went through the cycle of life and death, soil was created. Countless microorganisms and creatures live in the soil and the more species there are, the richer and fluffier it is.
Today, the world loses 24 billion tons of fertile soil every year due to soil erosion, desertification, and urbanization (*1). It would take 100 years to naturally recover a one-centimeter-thick layer of soil.
With ReDAICHI, not only do you grow vegetables, but you protect the many organisms and microorganisms in the soil and regenerate the Earth. Why not give it a try?
(*1) UN Convention to Combat Desertification
To ensure safe soil and vegetables, no pesticides, herbicides, or chemical fertilizers are used.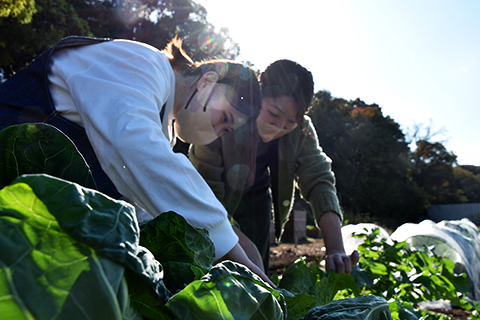 Grow vegetables using open pollinated seeds adapted to this region's climate that have been used here for generations. You can enjoy growing crops from seed collection all the way to harvesting.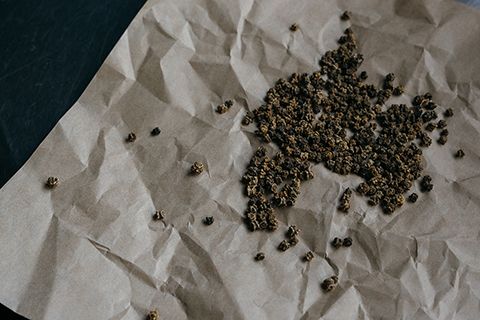 Learn how to recycle vegetable waste and weeds by composting them.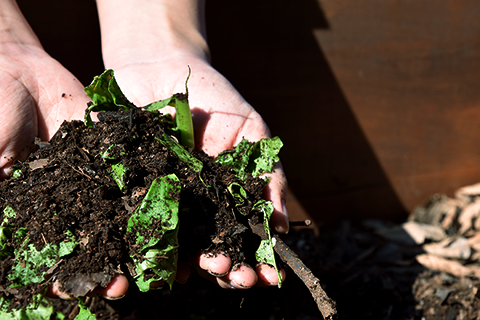 Seeds, materials and farming tools are provided, and our advisors will give you the know-how to grow vegetables. There's no need to bring anything or have any experience!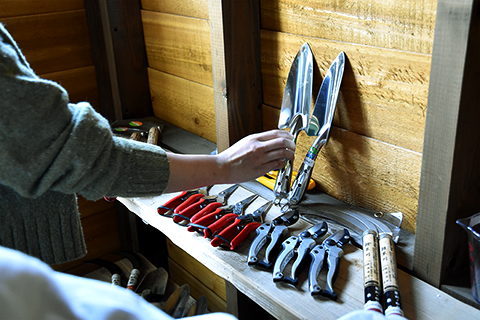 Grow 15 to 20 types of vegetables a year. Everything can be taken home, of course.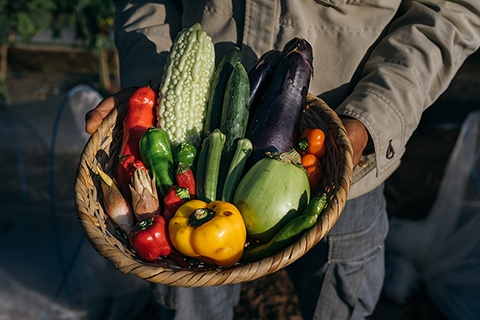 Farming Experience"ReDAICHI "-Basic Plan
We provide full support from preparing the soil, sowing seeds and planting seedlings to harvesting. Our agricultural advisors can also provide guidance: the farm experience is accessible to anyone, even beginners.
| | |
| --- | --- |
| Cultivated Area | 1 plot (15㎡) |
| Contract Period | 1 year – renewable |
| Monthly Fee | ¥8,500 (¥9,350 incl. tax) |
| Included in the Fee | Workshops, water and watering, seeds and seedlings, organic fertilizers, farming materials, farm equipment rental, etc. |
Optional Plans are available for when you can't tend to your plot(s).
You can choose to visit your plot regularly or occasionally. If you're unable to visit regularly, our agricultural advisors can help you with everything from soil preparation, cultivation, and field management to harvesting.
2 Optional Plans
For those who can't visit often:
Periodic use
Premium support
For those who can't visit for a month:
Occasional use
Supplementary support
Monthly Fee
for both Optional Plans
¥5,000 (¥5,500 incl. tax)
Included in the Fee
● Weed management
● Taking care of your crops (10 minutes of simple care once a week)
● Harvesting vegetables and shipping them to you (up to once a month). Shipping fee is included for the first delivery and there will be an extra charge from the second delivery onwards.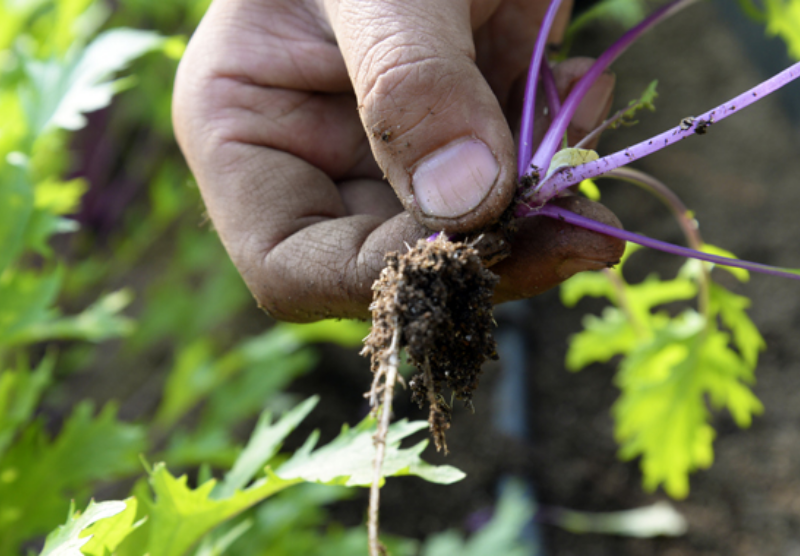 You may think you know how vegetables are grown, but there's probably a lot more to it. If you want to start growing your own produce but don't know where to start, join us!
Recommended for:
● Those who have no farming experience but want to learn the basics of soil preparation and vegetable cultivation from scratch.
● Those who want to grow their own vegetables as a source of healthy and delicious nutrition.
● Those who want to learn about crop rotation without disrupting soil nutrients and maintaining the ecological balance.
What the Academy offers
Location

ReDAICHI Oak Wood Environment School

Schedule

One Saturday every month (minimum 90 minutes per class)
*Date and time may vary in case of other events
*Classes are cancelled in case of adverse weather (rain, strong wind, etc.)

Participation fees

ReDAICHI members: free (participation fees are included in the membership fee)
Non-ReDAICHI members: from ¥1,500 per person

Instructor

Masanori Koyama, who has a long experience growing delicious and nutritious vegetables.
Farming starts with soil preparation. Seasonal organic vegetables are cultivated in the soil using the fallen leaf composting method. You'll learn how to grow delicious vegetables as well as the charm of growing your own produce starting from seeds and how fun it is to farm.

Example program

Month
Class Title
Contents
1
●Selecting vegetable varieties
●Differences between open pollinated and F1 varieties
Varieties available on the market include open pollinated, F1, and native varieties. Learn about their differences and how to grow different types.
2
●Making furrows
Learn about different types of furrows and how to make furrows for different types of vegetables, including how to use the right tools.
●Selecting and applying mulch
What mulch is, what materials to use, and how to apply a mulch layer.
3
●Sowing and storing seeds
Learn many little-known aspects of sowing and storing seeds as well as important points and tips for sowing and how to store surplus seeds.
4
●Planting seedlings
●Differences between direct sowing and sowing in pots
Learn the difference between direct sowing (seeds are planted directly into the field) and sowing in pots (seeds are planted inside plastic pots or the like).
5
●Managing summer vegetables (tomatoes, eggplants, peppers)
Learn how to grow summer vegetables after sowing.
6
●Pest and disease prevention and control
How to prevent and control pests and diseases without using pesticides.
Q. What kind of vegetables can I grow?
A.

About 15-20 varieties can be grown and harvested throughout the year.
Spring/summer: tomatoes, eggplants, peppers, potatoes, cucumbers
Autumn/winter: cabbages, Chinese cabbages, Japanese radishes (daikon), spinach, garland chrysanthemum, etc.
Q. Can I grow my favorite vegetables?
A.

If you have any preferences, let us know when you sign up and our agricultural advisors can suggest a cultivation plan that doesn't strain the soil.
Q. How often should I come?
A.

Except for one summer season, once a week is fine. If you have difficulty visiting once a week, we offer optional support plans.
Q. Can I visit the site before joining?
A.

Yes, you can. Please visit ReDAICHI before signing up and our staff will show you around. Please apply through the "Contact" page.
Q. Is parking available?
A.

Yes, you can use Naya Saryo MEGURU teahouse's parking.
Q. Can I bring my family and friends to the farm?
A.

We encourage you to bring anyone along. If you wish to invite more than eight people, please get in touch with us before visiting.
Q. What time can I come?
A.

Come before it gets dark, so 06:00-18:00 in summer, and 07:00 until sunset in winter.
Q. Are there any other places to visit besides the farm?
A.

Visitors can enjoy a walk around Santome Konjaku Mura. They can also enjoy the "Delicious Experience Program" at Oak Wood Plaza and/or a meal, snack, or drink at Naya Saryo MEGURU teahouse. Relax and enjoy!
Q. Are pets allowed?
A.

Pets aren't allowed anywhere on the farm. However, if you have a guide or service dog, please inform a member of staff.