Naya Saryo MEGURU
Feel the soil's energy, reap all its benefits. A place to experience the cycle of nature through food.
Local farmers used to live in the main house and barn. Upon inheriting them, we transformed these spaces into a teahouse.
Spend a moment connecting to the soil in this carefully crafted space in which the original wooden beams are still visible.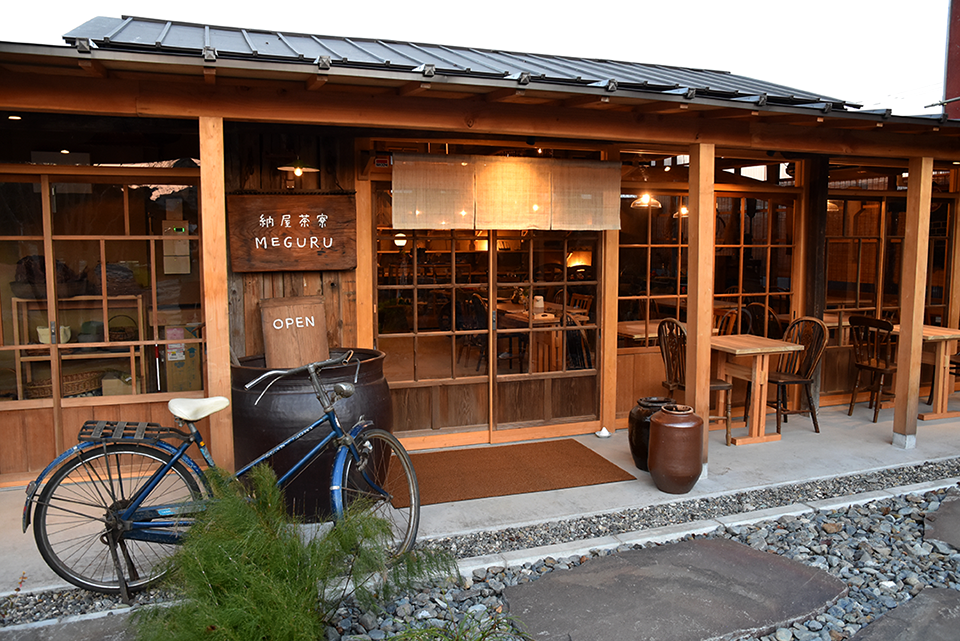 Every day, we receive a portion of the soil's gifts and use them as a source of energy for our bodies. Then we return these gifts to the soil. This dependable and meticulous cycle repeats itself every day.
When you come, we'll tell you about the food we're serving.
Let yourself be unexpectedly carried away by the slow passing of time. This is a moment to be cherished.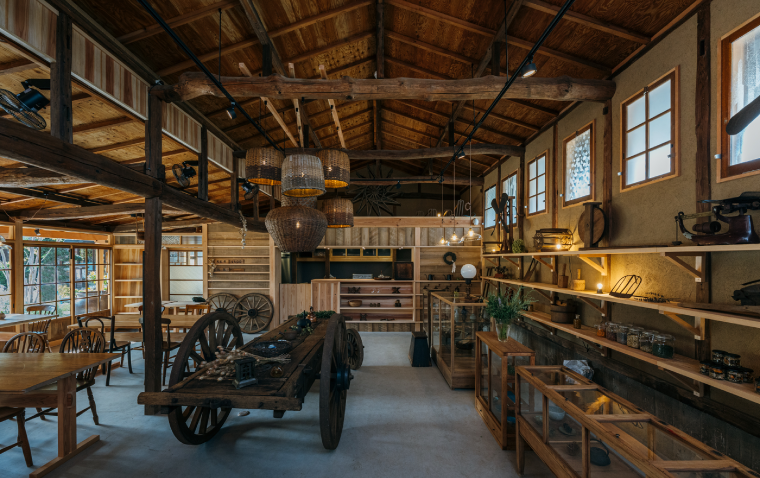 Menu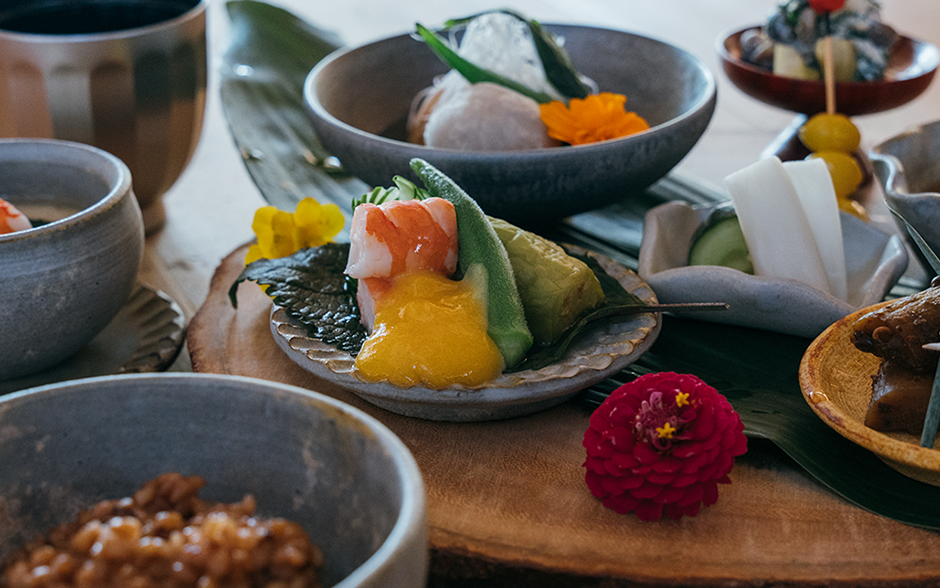 Monthly seasonal lunch
Taste each season's flavors. Our chef creates a menu that reflects the 24 solar terms of the Chinese calendar using plenty of vegetables from our farm and local farmers, and with an emphasis on the umami of our homemade broth to ensure every meal is kind to the palate and your health.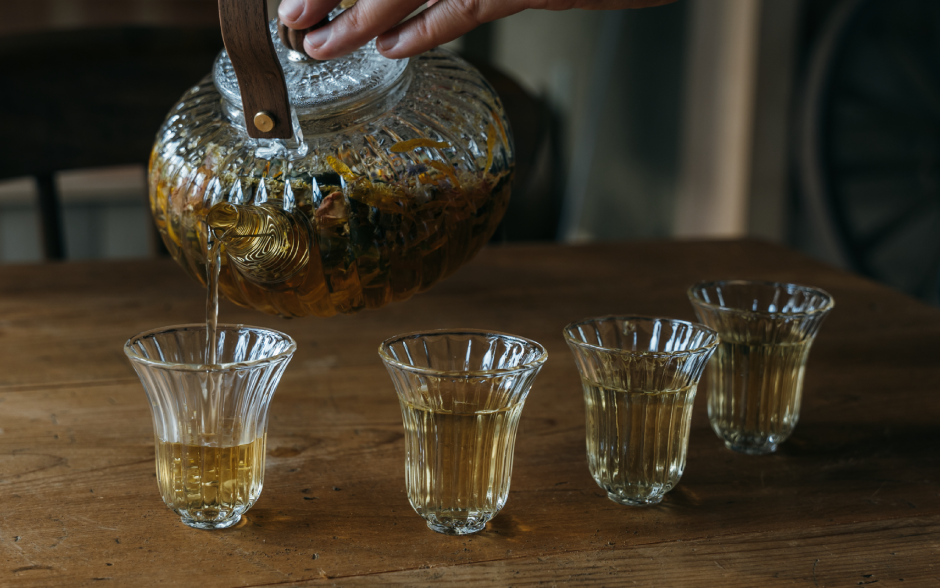 Wild herb tea from our farm
A blend of pesticide-free seasonal herbs. In addition to wild herb tea, special blends that use traditional teas from local shops as well as black tea are also available. Enjoy a walk around our farm in Santome Konjaku Mura. You can also buy your favorite blends.
News from Naya Saryo MEGURU
We use fermented brown rice
Fermented brown rice is brown rice cooked with adzuki beans and salt and kept warm for 3-4 days to mature. Letting the rice mature for a few days activates its enzymes and boosts nutrients such as GABA. In addition, the rice has a chewy texture and is good for digestion. "Sai no Kizuna" brown rice from Saitama Prefecture and adzuki beans from Hokkaido are used.
Handmade udon noodles
Udon became a typical local dish as wheat and barley production developed in this once water-scarce region. The noodles are called "Musashino udon" and these strong, firm handmade udon are often topped with boiled vegetables. While vegetables are always present, pork and deep-fried tofu are also used, and the carefully prepared broth is seasoned with soy sauce.
Basic information
Store name

Naya Saryo MEGURU

Address:

1589-2, Kamitome, Miyoshi-machi, Iruma-gun, Saitama

TEL:

+81-(0)49-259-6565(Santome Konjaku Mura)

Opening hours:

Lunch: 11:00 - 15:00 (L.O. 14:30)
Teatime: 14:00 - 16:30 (L.O. 16:00)

[Saturdays, Sundays and public holidays only].
Lunch and tea time 11:00-17:00 (L.O. 16:00)

Closed:

Mondays and Tuesdays.
※ subject to change during holidays such as Golden Week, summer, year-end/New Year.

Seats:

24 (including outdoor terrace)

Reservations:

accepted by phone or via Tabelog
*Due to the display of antique furniture in the restaurant, guests under 12 aren't allowed inside. We appreciate your understanding and cooperation.
Please note that children and pets are welcome to use the outdoor terrace area.
*Please make a reservation as this helps us prevent food waste.